Give Your Home A Modern Touch With Frameless Shower Doors From Atlanta Glass LLC
Thinking about remodeling your bathroom? Or have some new construction plans in the works? Regardless of your situation, a frameless shower door is a great way to add value, practicality, and aesthetics to your home's design. Based in Lawrenceville, Atlanta Glass LLC has helped both residential and commercial spaces all over Atlanta, Roswell, Alpharetta and the entire state of Georgia with top-notch services and dependable products.
While the extent of any bathroom update can vary, a properly installed glass shawer door can enhance any bathroom space, and our frameless shower doors can be custom engineered to fit any space. Whether your existing shower structure needs an upgrade or you're simply tired of dealing with your dated shower curtain, we've got you covered from start to finish. We eve have special financing options available!
Simply fill out the short form on your screen today for more information or text 678-365-1805 with a picture of your existing shower for a quote. We can usually have a quote for you within minutes!
Update To A Fresh And Classy Look With Help From Atlanta Glass LLC
There are a number of options available when it comes to deciding on how you wish to update your shower, but recently more and more people are opting to go with frameless shower doors because of the many benefits that come with them. For starters, any sort of bathroom remodel (when done properly) will usually prove to be one of the best ways to positively impact the value of your home, giving you a great return on investment. Not only will the glass help with overall flow of light, but by opening up the line of sight well into the shower space you also give any bathroom a larger sense of space which translates into increased value.
We've served people in Lawrenceville, Atlanta, Roswell, Alpharetta, and others across the state by helping them see an increased value in their living space. But the benefits don't stop at economic or financial value - there's also other practical and health benefits that can be attributed to having a frameless shower door.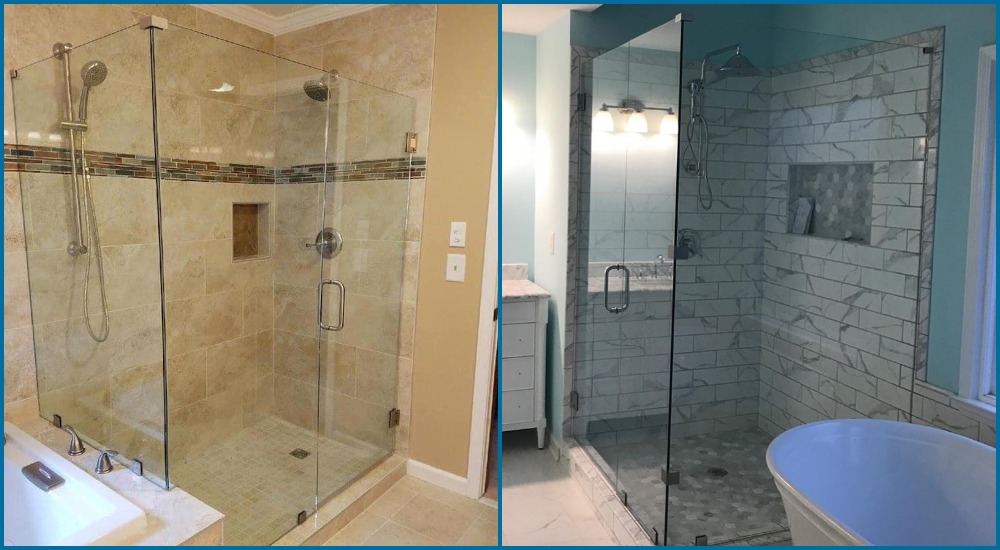 Let Atlanta Glass LLC Help You Experience These Benefits In Your Space:
With no seals necessary, soap and water have no place to be trapped meaning a lesser chance of mold building up
Cleaning the door is as easy as using a squeegee
We can customize any shape of glass you need, allowing you to truly make use of the space you have
Instead of having to pay for an entirely brand new shower, you can greatly increase the visual appeal by simply having this piece installed
Contact Us Here In Lawrenceville Today And Take Advantage Of These Benefits For Yourself
With special financing available, we're out to help serve our customers with nothing short of the best service and products possible because we believe that's what our customers deserve. Contact the experts at Atlanta Glass LLC today to add elegance and practicality to your own space with a new frameless shower door. Just text 678-365-1805 with a picture of your shower space, or fill out the short form below to get started!